Meet Our Online Instructors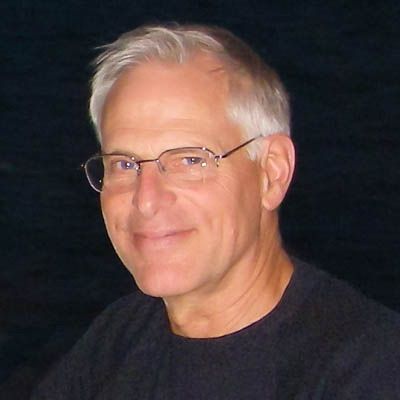 Ron Sallee
Director of Village Missions Contenders Discipleship Initiative
Pastor Ron Sallee has served with Village Missions since 1979. Pastor Ron, his wife Marilyn and their four children served for six years at Arago Community Church in southwest Oregon before moving back home to Western Washington. There he pastored Machias Community Church for 31 years. In 1995 he founded Contenders Bible School at Machias, WA.
A driving passion of Pastor Sallee has always been to identify, encourage, equip and send those called into full time ministry. Through Contenders Bible School many couples were sent out into ministry with Village Missions as well as other ministries. Additionally, the church at Machias was strengthened as members of the body were equipped for ministry and learned how to correctly handle the Word of Truth. 2 Timothy 2:15
The Vision of Contenders was always bigger than just one church. With the help of Village Missions, the Contenders Discipleship Initiative has made Contenders Bible School freely available to all who desire to know what they believe and why they believe it and are then able to "Contend for the Faith once for all delivered to the saints." – Jude 3
Ken Ainsworth
Pastor, Canyon Community Church
Ken Ainsworth attended church growing up, but didn't come to saving faith in Jesus Christ until 1972 while stationed on a submarine home ported in Hawaii. After marrying his wife Kris, Ken left the navy and earned his undergraduate degree at Washington State University. He then spent 31 ½ years with the Marysville School District in Washington as a classroom teacher, athletic coach, staff developer and district administrator.
During those same 31 ½ years, Ken and his family attended Machias Community Church in Snohomish, Washington. In 1999, God led Ken and Kris to enroll at Contenders Bible School. After completing the course work, they briefly considered entering full-time ministry, but after much prayer, they felt God wanted them to stay in lay ministry at Machias.
Over the next eight years, Ken and Kris had many opportunities to use what they learned in Contenders to serve in ministry. Kris worked with preschool children in the AWANA program, served as financial secretary and played the piano for Sunday worship. Ken led worship music, served on the deacon board, and taught classes at Contenders Bible School. He also had the privilege of serving as a guest preacher at a number of Village Missions Churches. Finally, in the winter of 2009, Ken and Kris felt the Lord was calling them to apply to Village Missions. After acceptance, they raised support, sold their home, quit their jobs and relocated to Coram Montana to serve at Canyon Community Church.
Ken has a real passion for Christian doctrine as it defines "the faith which was once for all delivered to the saints." (Jude 1:3 NKJV) He desires to help believers understand those teachings that are absolutely essential to Christian faith and practice, and to test every doctrine against the truth of the Bible.
Vernal Wilkinson
Village Missions, retired
Vernal's upbringing and education led him on a search for truth which climaxed when he accepted Christ on August 17, 1968 while a student at Westmont College.
At Westmont Vernal met his wife Cindy. They've been married almost 50 years. He and Cindy have two children, four grand-children and one great grand-child. He and Cindy live on Anderson Island where he is serving as interim pastor at Anderson Island Christian Fellowship.
Vernal has a Bachelor of Arts in Social Science from Westmont College. He earned a Master of Divinity from Talbot Seminary and a Doctor of Ministry from Faith Evangelical Seminary.
Vernal taught public school in California and earned a lifetime teaching credential for California. Vernal served as a field missionary with Village Missions for 22 years. After an internship in Idaho he and Cindy served fields in California, Kansas, Oregon and Washington. For the last fifteen years of ministry he served as a Village Missions District Representative for the Northwest District. He has served as an adjunct instructor for Shasta Bible College, California Graduate School of Theology, Alaska Bible College and Moody Bible Institute. He has taught for the Contenders program since 2005.
Cliff Horr
Pastor, San De Fuca Community Chapel
Cliff grew up in Tacoma, Washington, in a main-line denominational church.
He received Christ as Savior at summer camp at age 11, but struggled for years to grasp the reality of an ongoing relationship with Jesus.
After two dismal years of college the Lord led him to Ecola Bible School in Oregon where the teaching of the Scriptures and the fellowship of believers led him toward a life of ministry. Completing a B.R.E. at Multnomah School of the Bible (now Multnomah University), Cliff became increasingly involved with youth ministry connected with Village Missions.
As a single Village Missionary, Cliff returned to Ecola Bible School married Casey, Ecola's Dean of Women, and subsequently served in various youth and associate positions for the next 13 years.
Serving with Pastor Ron Sallee at Machias Community Church was what the Lord used to prepare Cliff for the move to pastor the San de Fuca Chapel on Whidbey Island, WA, where he and Casey have served since 1994.
Teaching and preaching through the Scriptures over the past 20 years has given Cliff an ever-increasing wonder, love and respect for God's revelation of Himself in the written Word and in the Living Word of God, Jesus Christ. His desire in preparing this survey of the Old Testament is that Jesus the Messiah, the Creator of Heaven and Earth, be seen, known and worshipped as He deserves. He is our true Prophet, Priest and King, and "everything must be fulfilled that is written about Jesus in the Law of Moses, the Prophets and the Psalms." Cliff and Casey now have three grown daughters, and five grandchildren.
Pastor Cliff has officially served with Village Missions for 35 years.
Russell Richardson
Pastor, Sauvie Island Community Church
Russell Richardson and his wife Linda have served with Village Missions since November of 1976, the year they graduated from Prairie Bible Institute, in Three Hills, Alberta and the year they were married. They have served churches in Dubois, Idaho; Cool, California; Clover Valley, Washington and Sauvie Island, Oregon. They have 4 children (with 3 in-laws) and 4 grand-girls!
Russell was born and raised in Oklahoma City, where he lived until he left for Bible School. He received Jesus Christ as his Savior when he was 8 years old while visiting his father in Texas. His grandparents played a huge part in his life, having lived with them from 2nd grade until half way through 6th grade.
He has had a love for the church from his earliest memories. That love has strengthened over the years as God's word and his experiences with the church has taught him, regardless of its weaknesses and failures, the great value and benefit the church is to individuals, to families, to communities and ultimately to the world.
Robert Dore
Pastor, Retired
Pastor Rob grew up in a Catholic home in Southern California, and as the oldest of 8 children, spent much of his childhood helping with the care of his special needs brother, Peter. Rob's burden for the suffering of his brother, and the compassion that was engendered became gifts the Lord focused later in his life. He completed his bachelor's degree in Economics from the University of Redlands and at about 28 years old, was led to the Lord by a friend. Shortly after his profession of faith, he moved to the Pacific Northwest and became a logger. It was during these years that he attended a Village Missions church and married his wife Linda.
In 1989, Rob felt the Lord nudging him toward full-time ministry, so the family moved to Portland where he studied in the Grad Certificate program at Multnomah School of the Bible. The couple was accepted by Village Missions and began serving the rural community of Ariel, Washington at Pleasant View Community Church. Pastor Rob was able to continue his education at Multnomah Seminary and earn his Master of Divinity degree.
After 20 years of ministry, Rob and Linda saw the great need for workers for the harvest, and began to pray about starting a discipleship program like the Contender's school that Pastor Ron Sallee had developed so successfully. One year later, Servants Bible School opened with partner Pastor Russell Richardson. The Lord provided access to a film studio, so the courses were filmed and made available on the Internet.
After 27 years as the pastor at Pleasant View Community Church, Rob retired from Village Missions in the Spring of 2017. Just after retiring, Rob and his wife Linda took the CDI to Malawi Africa where they trained 185 pastors in five villages over a three week period.